LiveBuzz, Part of See Tickets, Appoints Operations Director    
LiveBuzz, recently acquired by See Tickets, is delighted to announce Sam Corbett has re-joined the business as Operations Director. Sam is charged with improving the excellent service already provided by LiveBuzz today and combining the sales and operational opportunities afforded by the See Tickets group in the UK and overseas.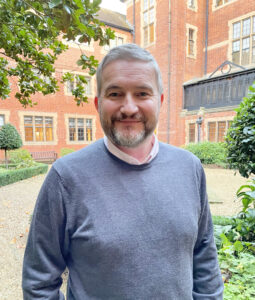 Rob Wilmshurst, Group CEO of See Tickets said "Sam has been on our radar for some time as a person who could help us move into this segment. It's perfect he is re-joining LiveBuzz following our acquisition of the business. He knows the people, the systems and the clients."
Sam Corbett says, "I am excited to have re-joined LiveBuzz at the start of this new growth phase and am really looking forward to seeing the benefits and opportunities that being part of the See Tickets family will bring to the trade exhibition registration industry."
Sam has over 20 years' experience in the trade show and conference registration industry. He has overseen the successful delivery of events all over the world and brings experience on both the organiser and supplier side.
Already the market leader in UK consumer exhibition ticketing, See Tickets has the ambition to become a leader in trade exhibition registration services. Its acquisition of LiveBuzz perfectly complements its existing activities and will result in significant benefits for clients and consumers alike.
About See Tickets
See Tickets is part of Vivendi, the international media, content and communication group. A leading, independent, full-service ticketing business with headquarters in the UK, See Tickets has offices in 10 countries including France, US, Spain, Netherlands and Switzerland with 8,000 clients globally.
In the UK, See Tickets' consumer exhibitions clients include Immediate Live (formerly Upper Street Events and River Street Events), Brand Events, Clarion, Media 10, NCC Events, Raccoon Events, Bodypower, M Squared Media and Touchpoint Live Media.
About LiveBuzz
LiveBuzz, a See Tickets company, is an award-winning provider of event registration, event websites and event staffing. LiveBuzz makes the professional lives of event organisers and event marketing managers better, providing services including digital badges, smooth visitor flow, contactless registration and lead retrieval.

We're an independent, full-service business with more than 8,000 clients globally operating in attractions, consumer events, music, festival, comedy, sport and theatre sectors.